We often get asked which bed base is best, which base suits the mattress or if there's even any difference? While the mattress is the crown jewel of the bedroom, the base you put it on can definitely make an impact. Here at Macoda, we've compiled the most important differences between popular styles of bed base to help you answer the question and find the perfect bed base for you.
ENSEMBLE / BOX SPRING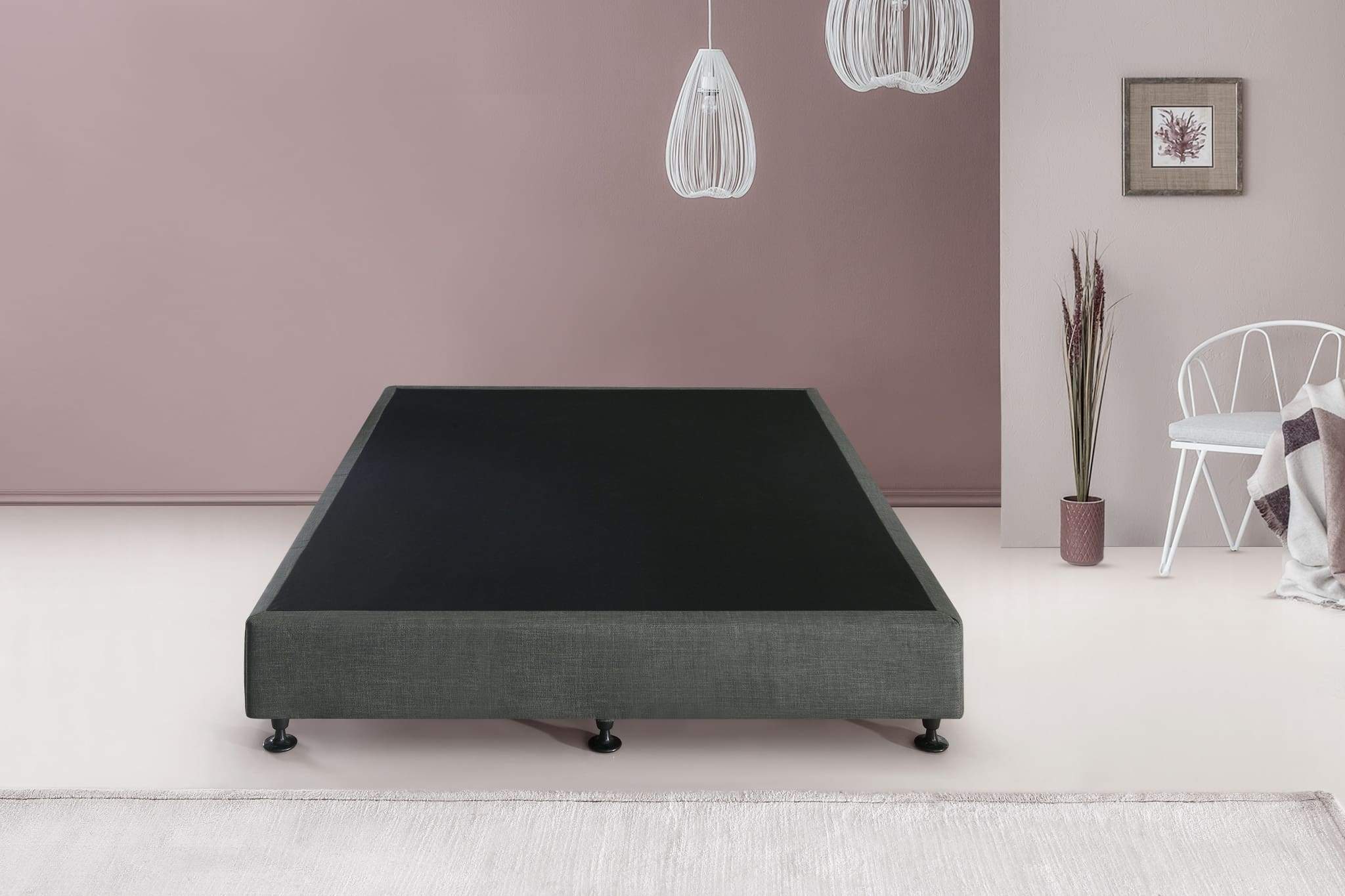 These are fantastic as they give your bedroom a more aesthetic feel as well as providing extremely high levels of support for the mattress. Depending on the make, you may also notice an enhanced cushioning effect through your mattress compared to a solid base.
Most ensemble bed bases also come with wheels at the base of the ensemble, this can be very useful when it comes to maneuvering your bed. A lot of them are pre-made, or will come in two pieces (that you just push together). This means you don't have to spend time assembling them, but can make transportation to your bedroom a hassle.
In Summary:
Good support

Can provide extra cushioning

Maneuverable (with wheels)

Looks Good

Durable

Can be hard to transport

Springs can become noisy

Less Storage
SLATTED BED BASE
The slatted bed base is super popular, and for good reason. Economically, it's a great pick thanks to (generally) being low cost, but still providing great support.

Slats also allow direct airflow under the mattress, so it just makes sense if you're in a hot environment. Being transportable is also a big plus, as they're usually easy to assemble and move around compared to typical bulky bases. Be careful though, as some bases have slats that have huge gaps between them, and that's just bad news. We recommend no bigger than 7.5cm between them! By their simple nature, the bigger pieces of the frame will lose a bit of their integrity over time, which can lead to lots of noises that aren't ideal, unless you're somewhat of an exhibitionist.
In Summary:
Good support

Affordable

Easy to transport

Generally good airflow

Added storage

Some aren't as good as others

Not as durable as other bases

Noisy
GAS STRUT SLATTED BED BASE
That was a mouthful. Gas strut slatted bases provide the benefits of a slatted bed base along with the aesthetic appeal of the ensemble, and they're pretty damn cool.
These bed bases have your slatted frame placed on a solid base, which is then attached to a gas strut. This allows your to easily lift your mattress and make use of all the under bed space without having storage items visible.
With all the mechanics and metal, they're often much heavier and harder to assemble. Airflow may also be reduced due to the enclosed bottom. It's also very easy to get sucked in by the coolness and forget about the basics, so make sure you look for a well built one with good support and structural integrity.
In Summary:
Pretty Awesome

Great for de-cluttering and storage

Airflow is okay

Heavy

Assembly can be tricky

Generally less noisy

Huge variety in support quality for these type of bases
ADJUSTABLE BED BASE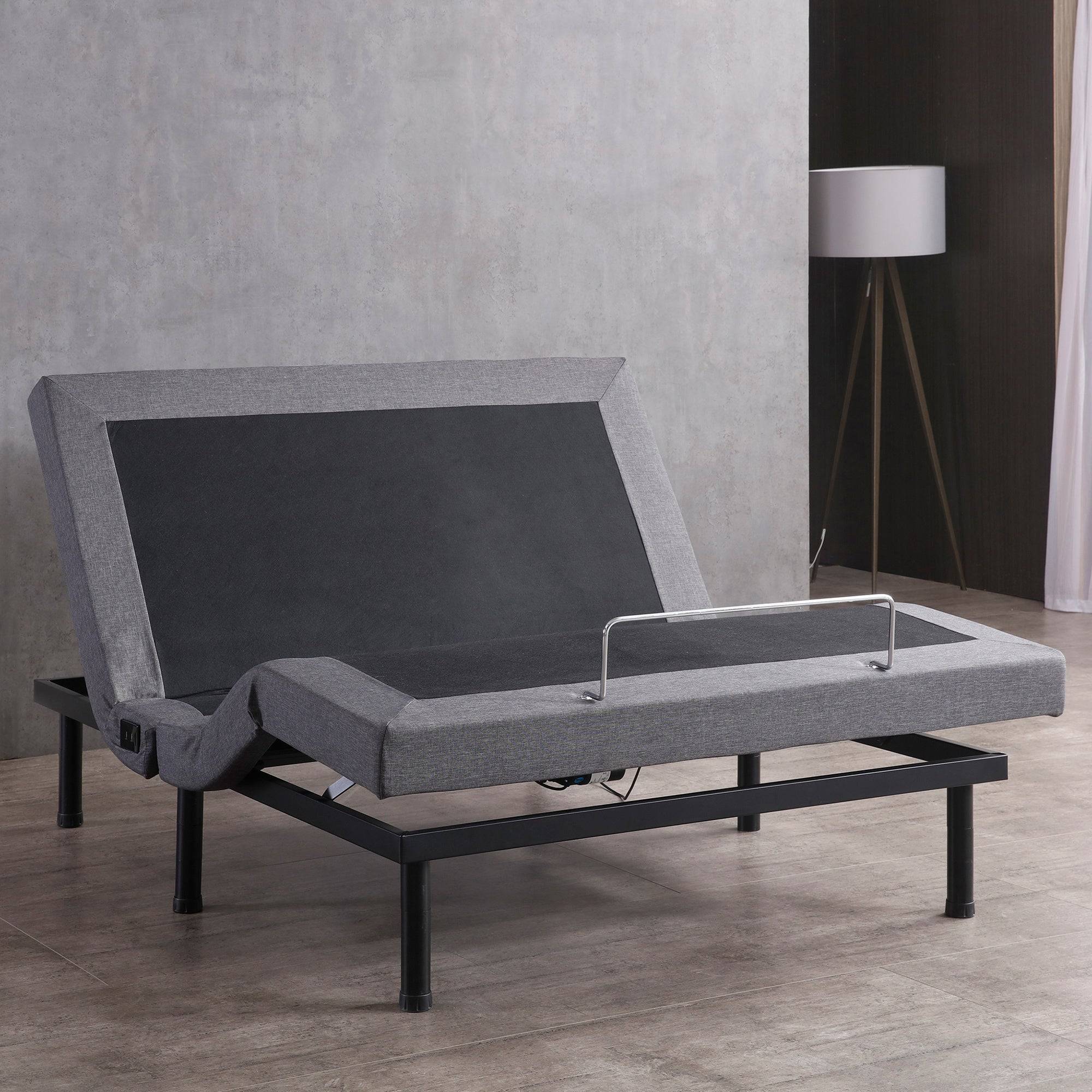 The most high tech bed base offered these days; adjustable bed bases offers its sleepers the option to change their sleeping position. This is great, especially if your bed is your favourite place to be. You can tilt up for in bed reading, movie watching or rehabilitation positions (if you've ever done a stint in hospital, you've probably had one of these). They have also become increasingly popular among the elderly as it can assist in getting in and out of bed.
Adjustable bed bases are generally high quality and very durable. However, this does come at a cost. The average adjustable bed base starts at $1500 for a single sized bed base and goes up from there. A lot of brands that sell adjustable bases will also make them to 'custom' sizes, in an effort to force the buyer (you) to fork out even more cash for a mattress that fits.
Most mattresses, like the Macoda, will work just fine on adjustable base, however, some of these bases are capable of settings that extend beyond what's reasonable, with multiple points engaged in sporadic angles. To achieve this, a custom mattress will generally be thinner and less comfortable.
In Summary:
Can level up your bedroom experience

Good for elderly and people who often need assistance getting out of bed

Durable

High quality

Expensive

Limited options

Locked in sizing

Can be uncomfortable





PLATFORM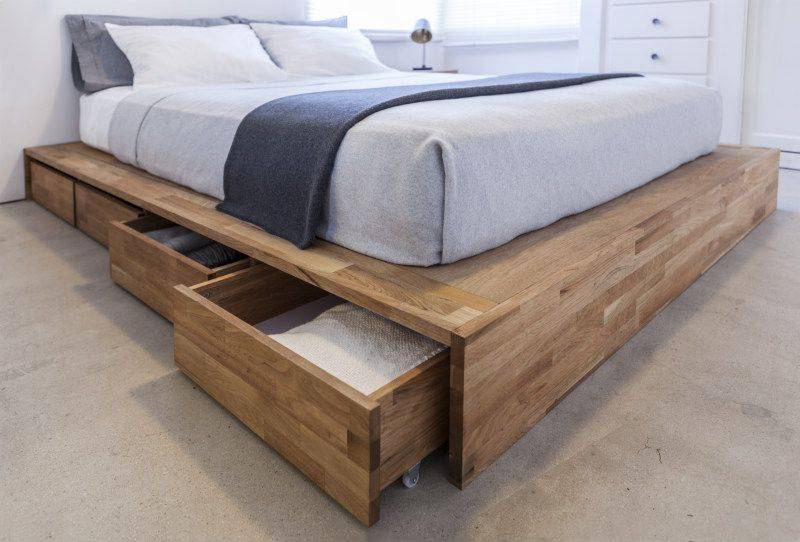 The modern platform base is super simple, pretty affordable and with a bunch of different brands offering them, there's a good chance you'll find the right aesthetic fight for you.
It is important to make sure that your platform bed base has areas for airflow and also has adequate support for the whole platform. There have been numerous issues with platform bases not providing enough support to the centre of the base, as a result some buyers experience sagging.
In Summary:
Lots of styles

Affordable

Easy to assemble

Less

noisy

Support and airflow inconsistent

Heavy


THE FLOOR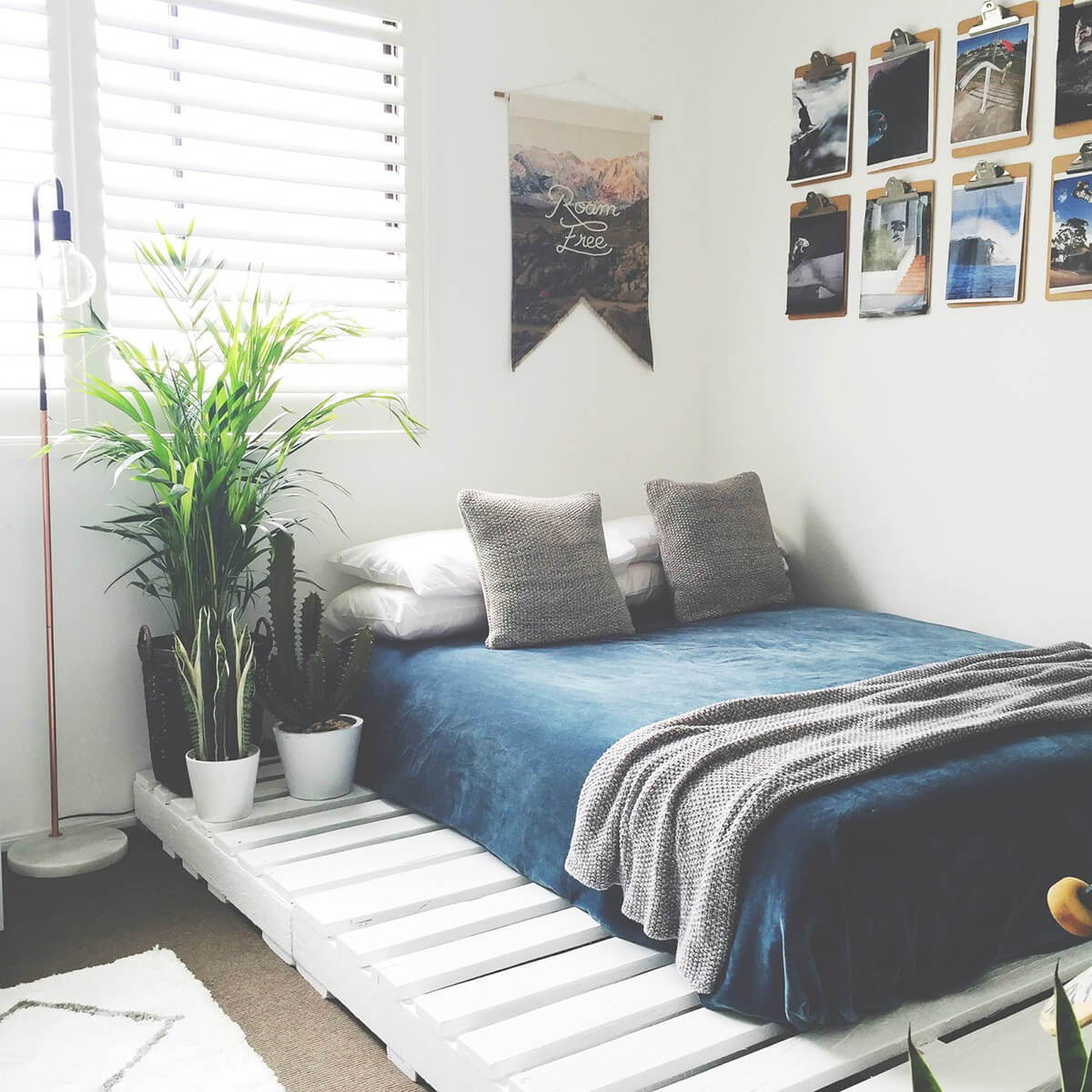 Every uni student's bed base of choice. There's definitely some advantages to putting your mattress on the floor – but there's plenty of negatives too. It's essentially free, and you know you're getting the best support possible.
Unfortunately, there'll be no airflow under the mattress which is a problem. Not a deal breaker, but definitely a problem. It can make things hotter in the bedroom, and also lead to potential mold and bacterial growth underneath the bed.
A rising trend that works as a middle ground is sticking your mattress on pallets. This actually creates a really solid base, with good ventilation and, if done right, can look amazing. You can actually buy pallet bases from some places, or make them yourself if you're into DIY.
In Summary:
Free

Excellent Support

Quiet

Very limited airflow

Unhygienic

Doesn't suit most decors.
THINGS TO NOTE:

If you have issues with heat, you'll probably want a base with better airflow.

Different makes of bases will offer different support. It is super, super, super important that your base offers a structural line of support down the middle, ideally making contact with the floor. If it doesn't, your base will begin sagging.
Keep in mind what's likely to deteriorate and make noise after time. Certain materials are worse than others, and build quality will always play a role.