YOUR DREAM SLEEP STARTS RIGHT HERE
The Macoda mattress is compressed in a box and shipped for free straight to your door.
---
We've tested our mattresses to make sure your Macoda will provide great sleep for years, guaranteed.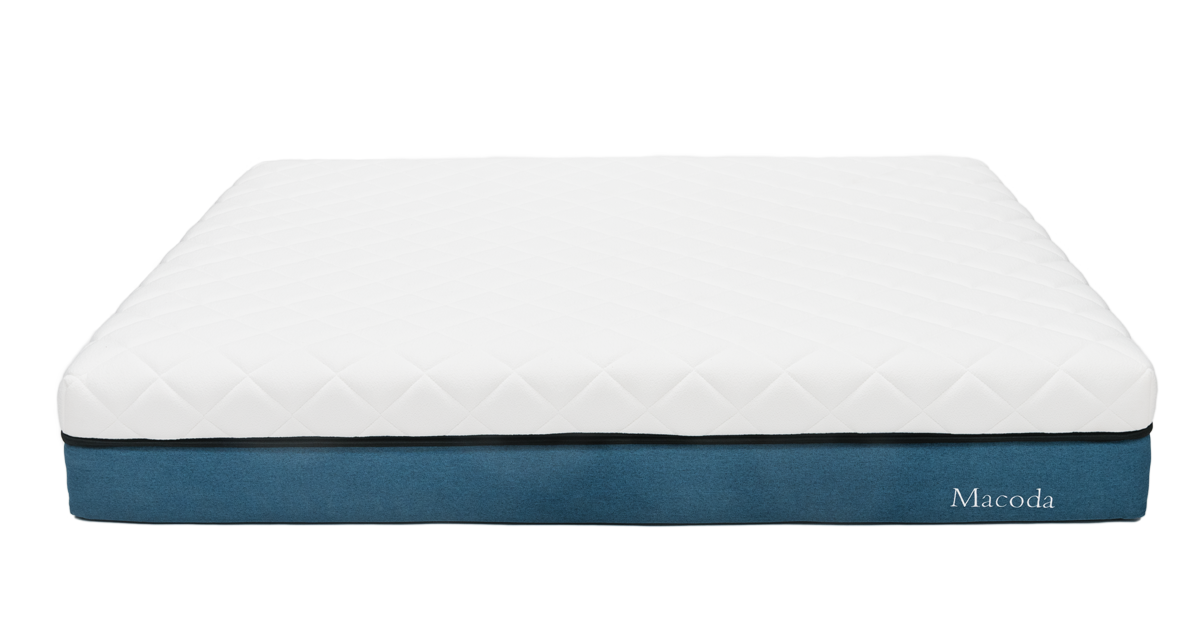 Take some time to sleep on your decision. 100 nights to fall in love or your money back.
---
Find your perfect sleep setting anytime with our innovative customisable comfort.

Awarded Australia's
Most Comfortable Mattress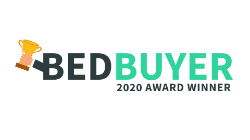 Our mattress has been named Australia's Most Comfortable for the second year running.
Australia's leading independent mattress experts, BedBuyer, tested over 100 boxed mattresses and Macoda reclaimed the title in 2020.
We believe that buying a mattress should be easy, and getting a good night's sleep shouldn't be a nightmare. By operating online and shipping in a box directly to you, there's no middle man and no mark ups. The result is one perfect mattress that's challenging an industry.
The Macoda isn't just comfortable, it's supportive too. We've developed a unique hybrid design that takes advantage of the amazing benefits of foam as well as pocket springs. With four layers of sleep technology, we've found the perfect balance between comfort and support. The result? Your sleep is in the sweet spot, night after night after night.
There's nothing like the comfort of your own home. Sleep on your Macoda Mattress for 100 nights at home and if you aren't completely satisfied, we'll come collect your mattress and give you a full refund.
Here's what people are saying...
We didn't think we needed a new mattress until we bought the King mattress from Macoda and the moment we lay down on it for the first time, it became clear to us that this is what we should have been sleeping on for the past 20 years
Jenny, WA.
Best sleep in 10 years... let me tell anyone thinking of purchasing one, this is the real deal. We slept through our alarms and both woke up with no back pain, I'm gob smacked.
Glenn, NSW.
Watching it 'inflate' was like magic... I fall asleep faster and toss and turn less. I only wish I could spend longer in bed!
Nayanika, QLD.
I have slept every night all the way through. I'm trying hard not to jump into bed during the day. This mattress is so comfortable I can't wait to get to bed.
Katrina, WA.
We love it. My wife and I have found the Macoda mattress very comfortable, pretty much straight away. We both used to wake in the mornings with lower back pain, but not with the Macoda. Having the ability to change the top layers around to get the right feel, makes it a great choice... the quality of the mattress and the material are exceptional.
Tim, VIC.
Sleeping like royalty... My new King mattress is great - thanks to all the team for a fast efficient friendly service. I loved the idea that I had 100 days to change my mind, but knew after day 1 it's was here for keeps!
Sandra, WA.
After a not great experience with a foam only mattress in a box I decided to go hybrid. Macoda ticked all the boxes. My deciding factor was the choice of med/soft. So unbelievably comfortable from the very first night, and woke with no back pain. Even my hubby is super impressed. I switched to soft immediately and haven't slept this great in a long time. Recommending Macoda to everyone!
Cecile, WA.
So comfortable. I have been struggling with sleep for awhile and so has my partner. He was waking up with a sore neck and I couldn't sleep at all and being heavily pregnant sleep was more important then anything! We have loved having the Macoda mattress and it has changed A LOT for us in general comfort. 
Cassie, VIC.
My husband and I are sooo glad we bought this mattress. We desperately needed a new bed, but never had to time to shop for one. We decided to try Macoda after we heard about it from a friend and are definitely glad we did. The first night felt a little weird but now I honestly cannot wait to get into bed every single day. Amazingly comfortable and my restless hubby doesn't wake me up in the middle of night anymore which is a miracle in itself. Thanks Macoda!
Sam, WA..

With the brand new Macoda Pillow. A fusion of charcoal and memory foam, glazed with cooling gel technology and our premium, breathable bamboo cover. Your head will thank you.
Stay up to date on special offers, sleep news and more!