Bamboo fabric has become a bit of a superstar in recent years thanks to it's sustainable & eco-friendly nature, hypoallergenic properties and it's amazingly soft feel. It shouldn't come as much of a surprise then, that we use bamboo fabric in all of our products, including the quilting for our mattress, the cover for our bamboo-charcoal pillow and, of course, our bed sheets. While the fabric is super resilient, it's still important that we look after it properly and maintain it for our own sake as well as the sake of the fabric's longevity. So what's the best way to do this?
WASHING



You should wash your sheets fairly regularly, depending largely on the level of use and seasonal factors. In Summer, you should wash them once every 1-2 weeks, and in Winter, you should aim for 2 weeks-ish.
You'll want to use a gentle, cold machine wash with mild detergent.

Avoid using bleach, it can have negative impacts on the bedding and environment.

Be mindful of what you wash them with, as rough articles may damage the sheets (zipper etc)

Stain remover and pre-soak can be used but don't go overboard.

Skip the fabric softener, our 100% bamboo sheets will remain soft without it given proper care.

Your sheets will experience some shrinking after a wash so they fit nice and snug.
DRYING



We always recommend line drying for your bed sheets for the best longevity and immediate results; it'll help to maintain the sateen woven fibres as well as dissuade the wrinkles for a beautiful, inviting bedroom right off the bat.
Line drying might not always be an option, so if necessary, you can tumble dry your bedding on low heat, just aim for as gentle as possible. Generally, if you take them out quickly after finishing, you won't find much in the way of wrinkles.
For a super fresh, clean look, you can iron the sheets - just keep it at a medium or low heat.
STORAGE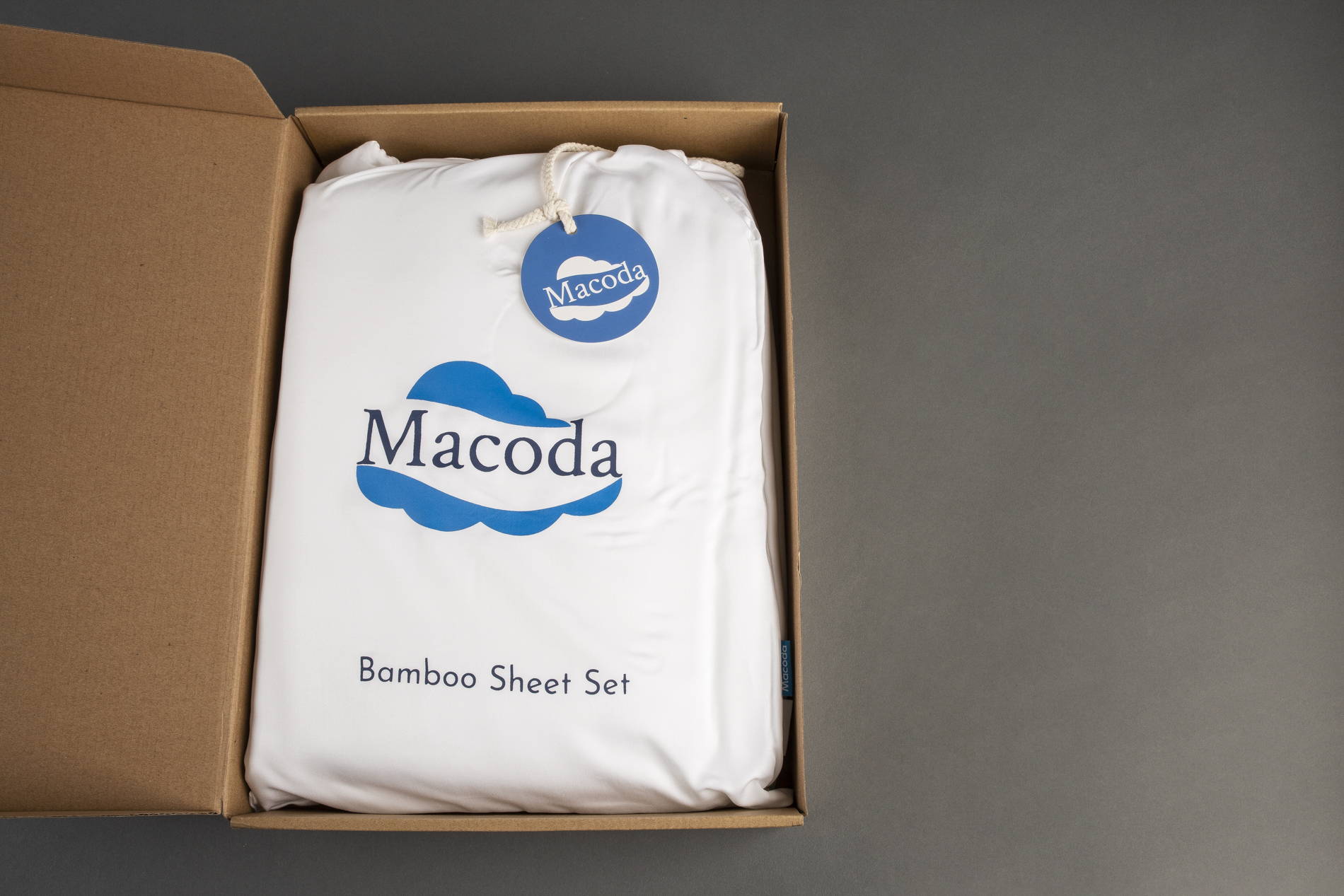 There are a few things to consider when storing your bamboo bedding. Our organic bed sheets come with a reusable bamboo fabric bag, and we recommend folding the sheets neatly and placing them in this bag before putting them away. Simply place the bag/sheets in your linen cupboard or any cool, dry place. In more humid environments, avoid putting them in plastic or sealed containers as these can trap moisture.
REPLACING & RECYCLING



Good bamboo sheets will last you a long time, especially with proper care. The general consensus for replacing bedding is about 2 years, but the amount of use will always be a factor. We believe in sustainability, so holding out for as long as reasonable is always preferred. When the time to replace them does come, there are a few things to be mindful of. Firstly, bamboo is biodegradable, so they can be disposed of normally, however, there are a number of organisations that will accept old sheets for recycling or as charitable donations. Ideally handing them over freshly washed is the best option. We ask that you consider this when replacing any bedding.