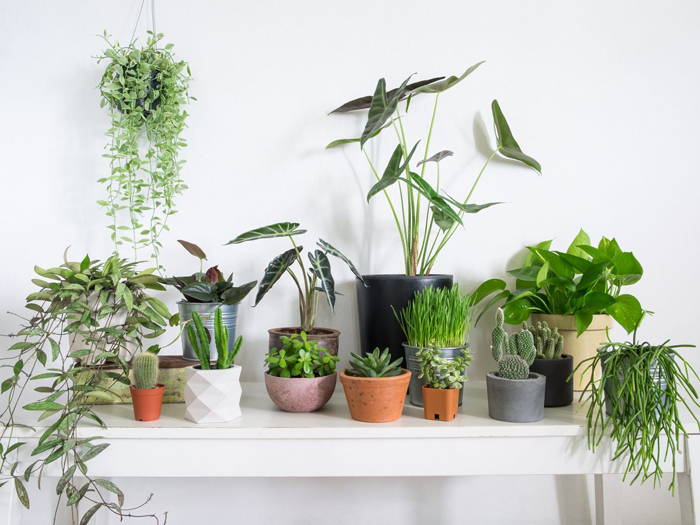 Houseplants… they're so hot right now. Making some big plays in modern home décor, houseplants are back in a big way. Not only do they look great and add colour, they come with a lot of natural benefits to you, your family, and the space that is your home. Besides filtering the air and controlling humidity, a plethora of studies will tell you how houseplants impact your general well-being, mood, creativity and come with a bunch of other positives.
SO WHY WOULDN'T YOU WANT PLANTS IN YOUR BEDROOM?
Well, there's a few drawbacks which might deter hopeful sleepers from inviting them to share such a sacred space. As any avid gardener will tell you, where there's plants, there's bugs. Now, while this may generally be a fair statement, remember that they have to find their way into the bedroom to begin with. While this could pose an issue, chances are it will be super easy to handle, or a bit of a non-event to begin with.
The other issue people find with plants in the bedroom is… looking after them. You might not have to feed them, cuddle them and wash them like your other 'pets', but plants do require some level of care. Looking after a houseplant, however, is preeeetty simple most the time, and you won't find yourself breaking the bank or having to forego other commitments to keep them happy.
BUT...
If these minor drawbacks don't phase you, congratulations! Welcome to houseplant life, and an all new feng shui for your bedroom. The reality is, the pros of houseplants heavily outweigh the cons, because houseplants are awesome. We believe they definitely deserve a spot in your bedroom should you want them there.

COOL, SO WHAT PLANTS WOULD YOU RECOMMEND?

Glad you asked!
We've come up with some of our favourites that deserve a spot in any plant-friendly bedroom!
A great plant for hanging baskets or pots, the English ivy's trailing growth makes it super interesting and a must for any serious houseplant host. This plant was also one of the standouts in a NASA experiment where testing was conducted to see if houseplants can filter the air of harmful chemicals (they do).
MOTHER-IN-LAW'S TONGUE
/ SNAKE PLANT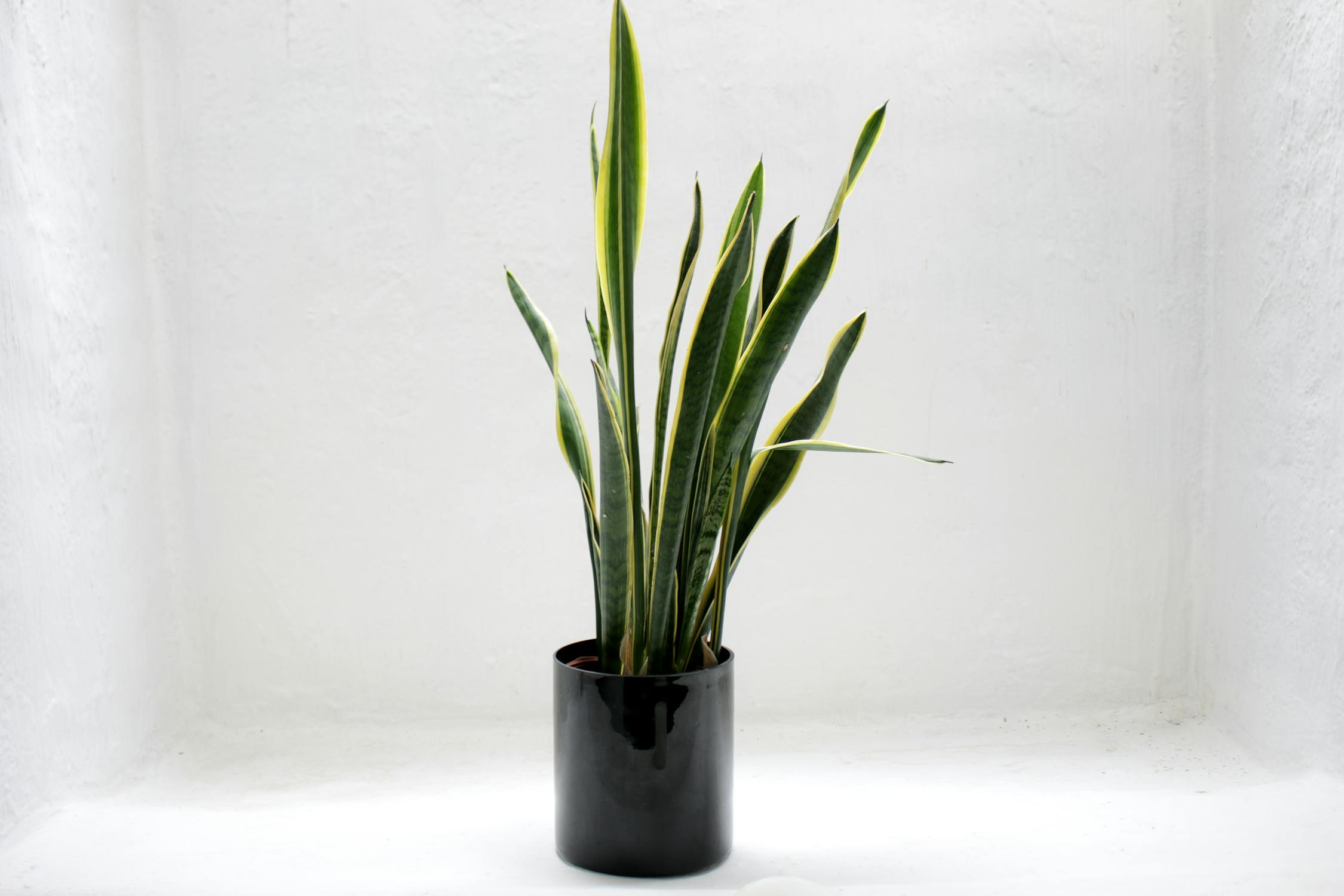 Who names these things? Jokes aside, this plant looks awesome and if there's room for it in your bedroom, you definitely want it in there. It requires very little maintenance and can live for a really long time, while also being one of only a handful of plants that will actually convert CO2 into Oxygen (you know, the stuff we breath) at night!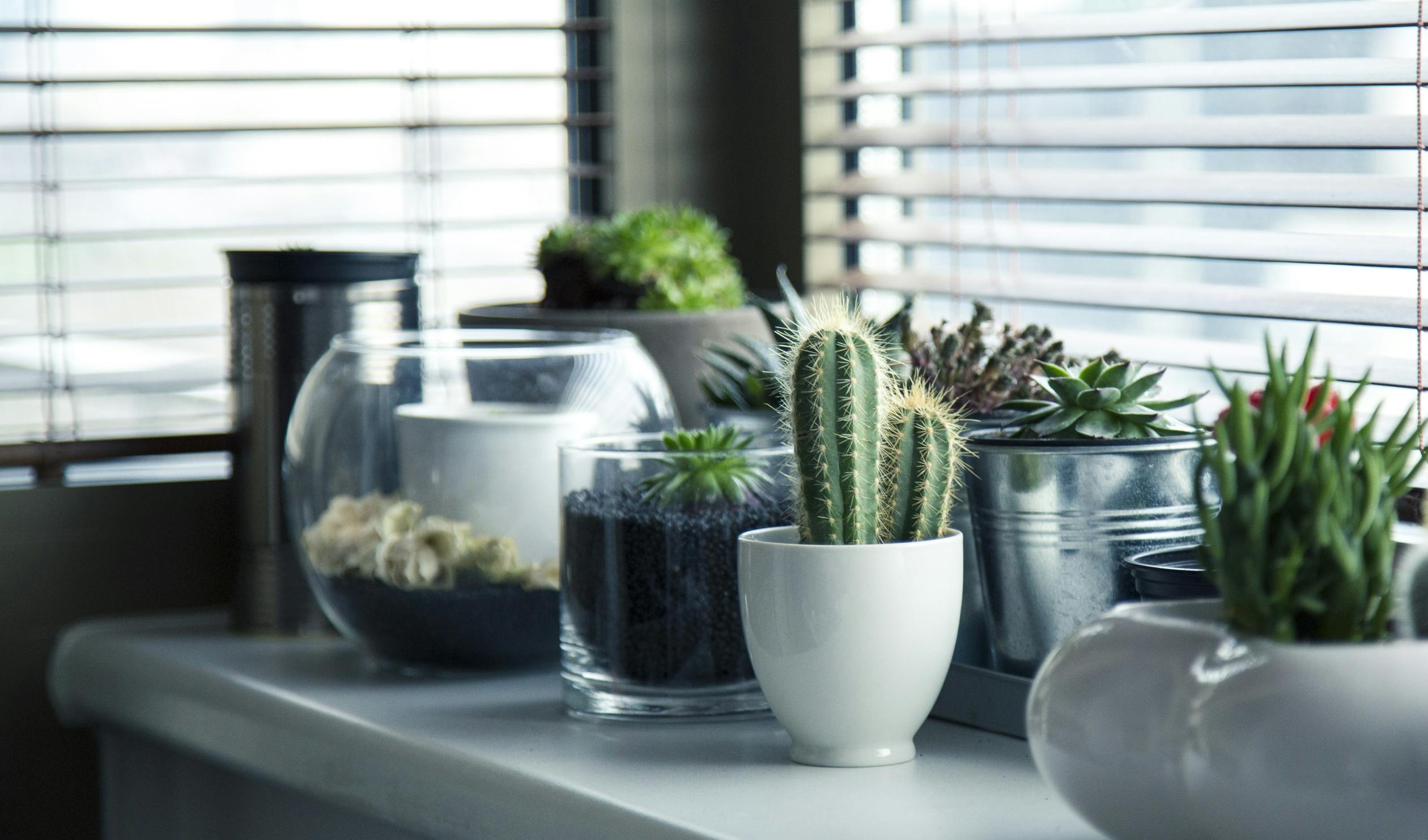 A good starting out point for an amateur houseplant-er, these cool little plants (there's A LOT to choose from) require next to no care and it's easy to find some great looking one's to suit any bedroom.
Stunning forest-like leaves make this darker plant command the best kind of attention. This houseplant will add some interesting texture and vertical fill to your room, but will require a bit more attention with watering and (to your discretion) pruning.
A very aesthetically pleasing plant with great filtering properties. Known for being very easy to grow and quite hardy, this stunner only needs a bit of light and occasional watering.
TO WRAP THINGS UP...
If you think your bedroom needs some sprucing up, get your green thumb into gear and grab some awesome houseplants. Just know that the houseplant rabbit hole goes very deep. Don't say we didn't warn you.

Be aware that some plants don't play nice with furry friends, so always check before buying if you think your cat or dog might be investigating their new bedroom buddies.